Quadrupole Mass Spectrometer(Process Gas Monitor) M-080QA-HPM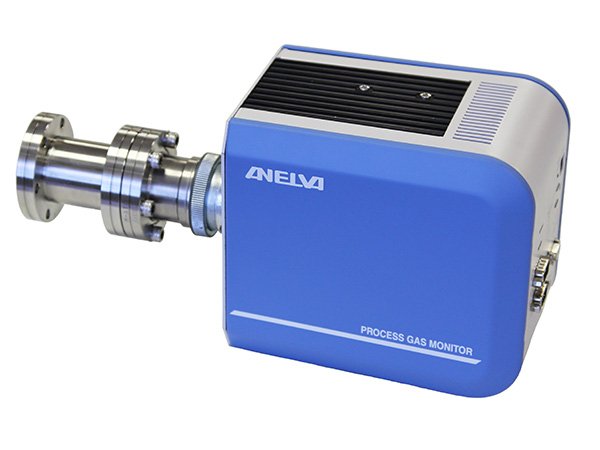 M-080QA-HPM is a quadrupole mass spectrometer covering wide pressure range of 10-9Pa∼1.3Pa.
Unique technology allows the M-080QA to operate in both pressure areas of high vacuum and sputtering pressure.
M-080QA-HPM can be used to reduce defect rate in production by monitoring the gases of process chambers to find potential problems, such as impurities gas, leakage, etc.
Components
Features
Seamless measurement from process pressure (1.3Pa) to ultrahigh vacuum
Detecting H2

with high sensitivity in deposition process
Long maintenance cycle and low running cost
Detecting problems in production with various alarm functions
Applications
Quality control in deposition process
Residual gas analysis
Leak check
Specifications
Model
M-080QA-HPM
Basic
performance
Measurement mass range
1 to 80amu
Operating pressure
1.3Pa or less
Minimum Detection Limits
5ppm(Without H2), H2:100ppm
Sensitivity
(N2)
FC
7.5×10-9A/Pa or greater
SEM
7.5×10-5A/Pa or greater
Resolution
<1 amu @10% of peak height
Specifications
Filament
Yttria coated iridium×1
Baking temperature
250℃ (Analyzer tube only)
Connection flange
φ70ICF
Rated input voltage
100V to 240VAC
Weight
Analyzer tube
1.1kg
Controller
2.2kg
Communication interface
RS-232C/485
Software
QUADVISION3 / compatible with Windows 7, 8.1, 10
Quadrupole Mass Spectrometer(Process Gas Monitor) M-080QA-HPM