Microfocus X-ray Source G-311 Series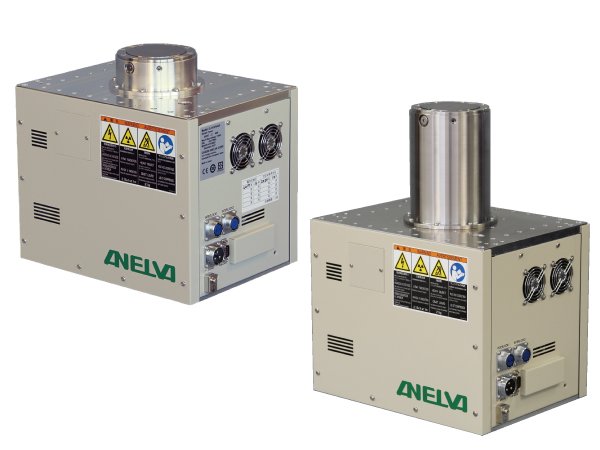 This radiation source achieves 4 μm resolution (at 10W) by adopting a diamond window transmission target, and is an X-ray source for industrial non-destructive inspection that enables high-resolution and high-speed imaging.
Components
Features
Pulse Exposure (G-311MH-DP, G-311ML-DP, G-311VH-DP)
・Low running cost of X-ray equipment (lengthen X-ray source and sensor life time)
・Low exposure of measuring objects
Low Tube Voltage Imaging (G-311ML-D)
・High contrast imaging of soft materials
High Power (G-311VH-D)
・High power and high throughput imaging
<Series features>
110 kV voltage ramp time within 1 s.
Quick image acquisition
Maintenance-free target
No need for target rotation
Improving equipment operation ratio
Warming-up within 3 min.
Solution of the long waiting time at starting up X-ray equipment
No need for tube aging after long term storage
Self-diagnosis of X-ray tube lifetime
Scheduled maintenance of X-ray equipment
CE and RoHS compliant
Applicable for overseas operation
Hardware pulse option available, Please contact for details
♦Image examples
Bonding wire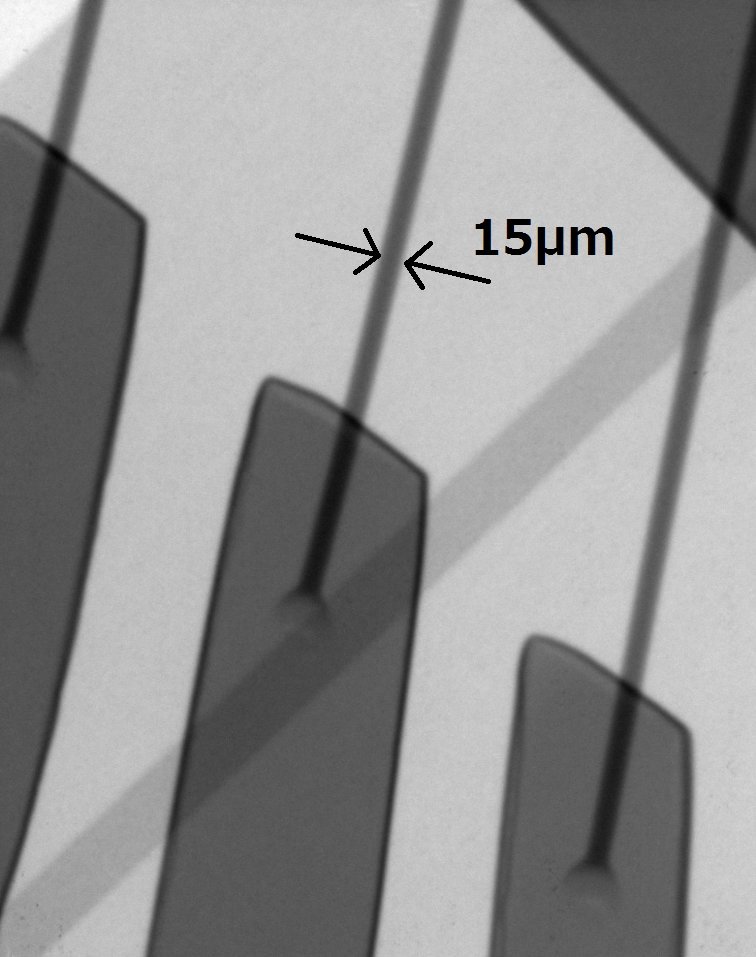 (300x)
BGA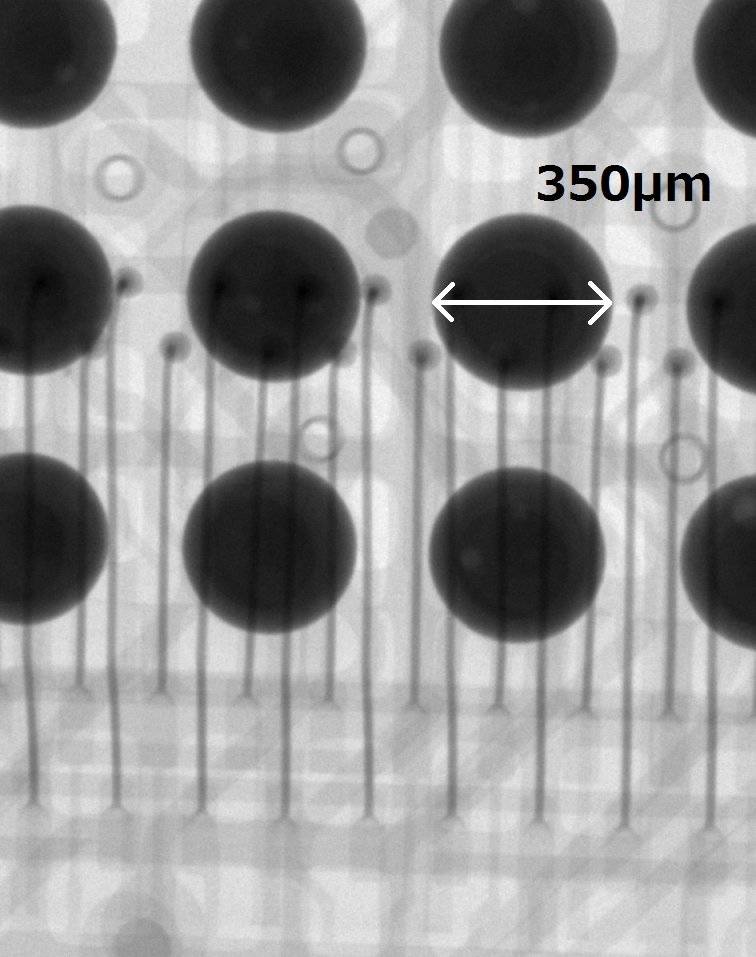 (120x)
Flip chip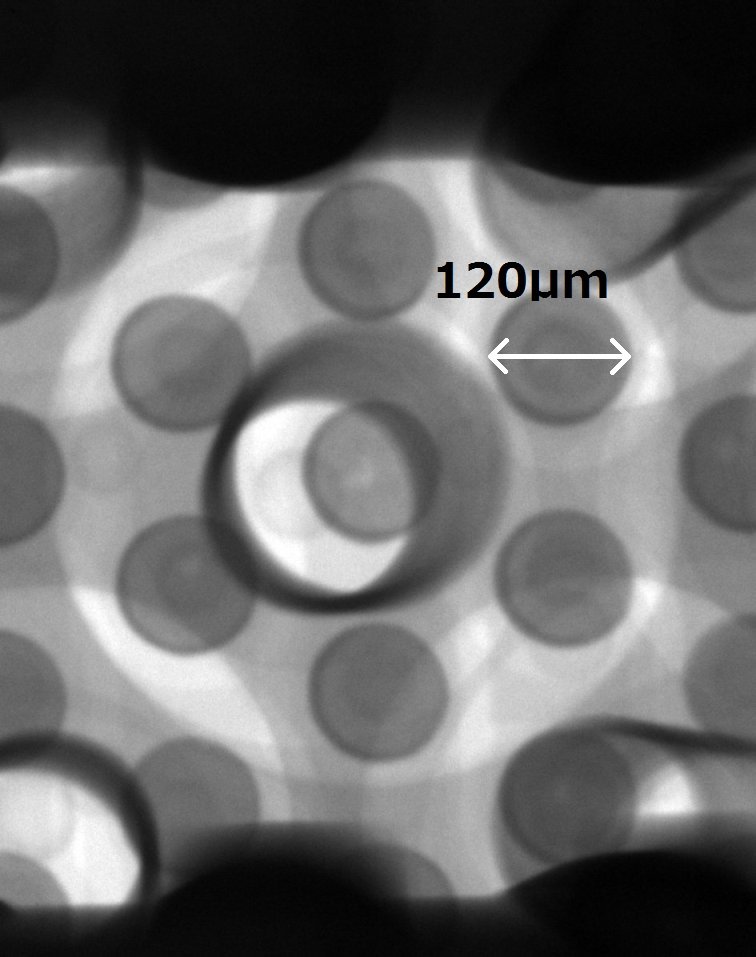 (300x)
Tire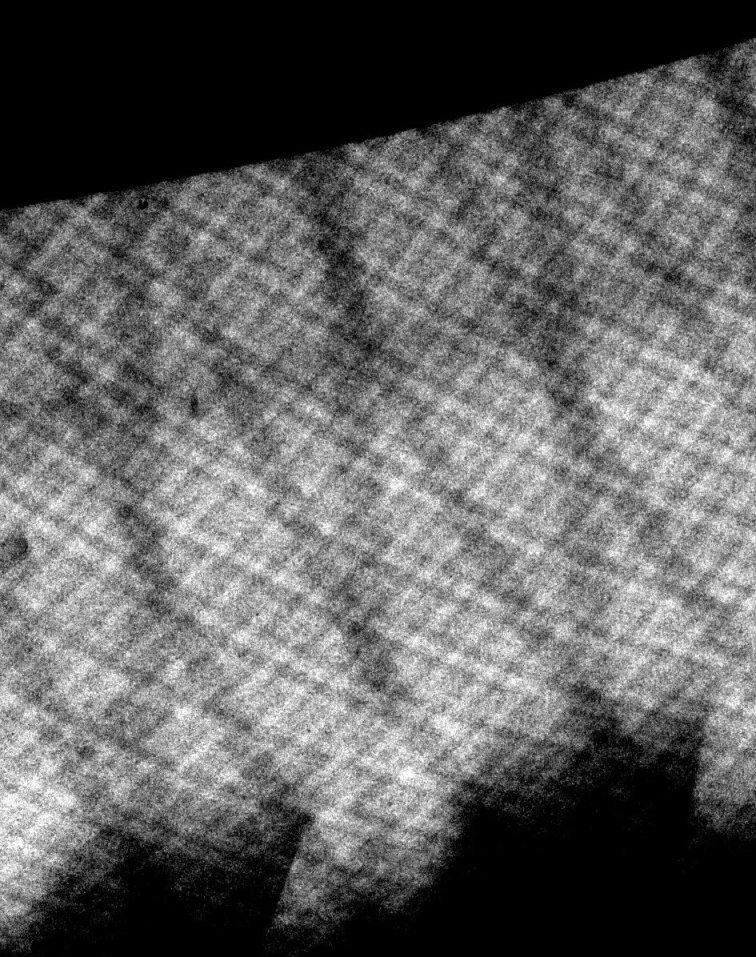 (1x)
High resolution data and photographing conditions of the images are available. please inquire with this form.
Applications
Widely applicable for In-line / off-line X-ray non-destructive inspection.
X-ray radioscopy
X-ray CT
Notice :
The X-ray sources were developed specifically for industrial use and cannot be used for food and drinks or medical applications.
Specifications
Parameter
Unit
G-311MH-D
G-311MH-DP
G-311ML-D
G-311ML-DP
G-311VH-D
G-311VH-DP
Tube Voltage
Operational Range
kV
60 - 110
40 - 110
60 - 110
Maximum Output
W
10
30
Tube Current
Operational Range
(Target Current)
µA
10 - 100
10 - 300
Minimum Resolution
(JIMA RT RC-02B)
µm
4
4 - 5
4 - 8
X-ray Window Materials
—
Diamond
Focus-to-Object Distance (FOD)
mm
Minimum 0.29
Target Material
—
Tungsten
X-ray Beam Angle
deg.
168 (Max.), 80 (80%, Equidistance)
Weight
kg
21
Operation
—
Continuous, Pulse
Pulse
—
Software≧1 s (Type-D, Type-DP)
Hardware≧50 ms (Type-DP)
External Control
—
RS-232C (External contact input is available with Type-DP)
Input Voltage (DC)
V
24
Maximum Power
Consumption
W
40
65
Operational Ambient
Temperature
°C
10 - 45
Storage Temperature
°C
0 - 50
Operational and
Storage Humidity
%
≤85 (No Condensation)
High Voltage Power
Supply
—
Built-in
Conformity
—
CE marking, RoHS
Dimensions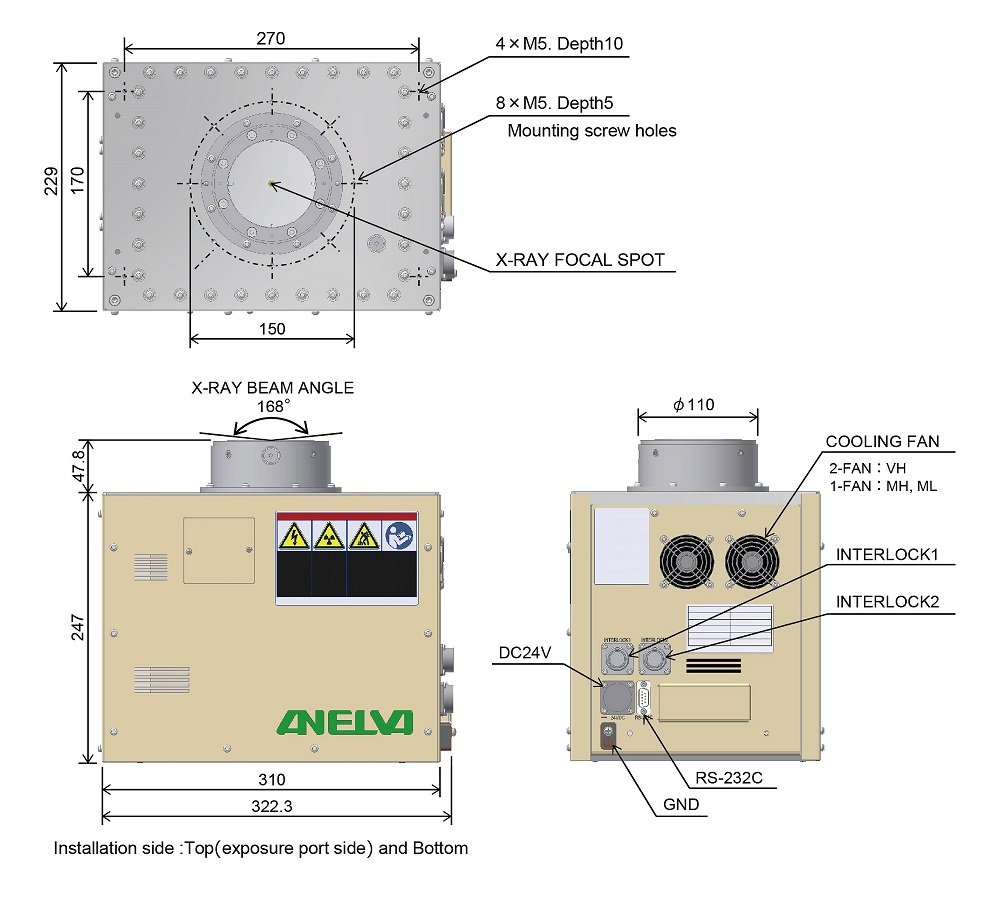 Microfocus X-ray Source G-311 Series