Microfocus X-ray Source G-511 Series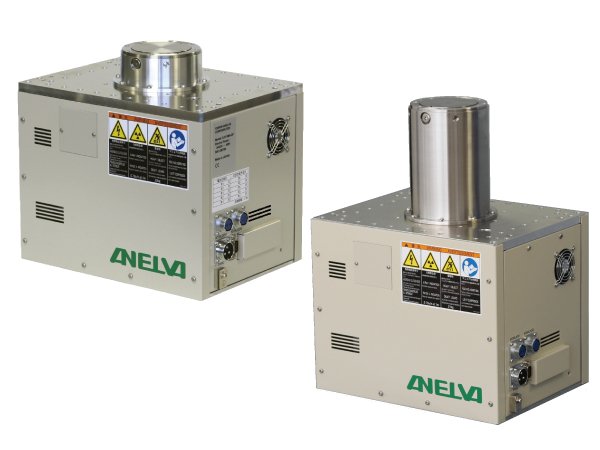 This radiation source achieves 2 μm resolution (at 6W) by adopting a diamond window transmission target, and is an X-ray source for industrial non-destructive inspection that enables high-resolution and high-speed imaging.
Components
Features
110 kV voltage ramp time within 1 s.
・

Quick image acquisition

Maintenance-free target
・

No need for target rotation


・

Improving equipment operation ratio

Warming-up within 3 min.
・

Solution of the long waiting time at starting up X-ray equipment


・

No need for tube aging after long term storage

Self-diagnosis of X-ray tube lifetime
・

Scheduled maintenance of X-ray equipment

CE and RoHS compliant
・

Applicable for overseas operation

Hardware pulse option available, Please contact for details
♦Image examples
Bonding wire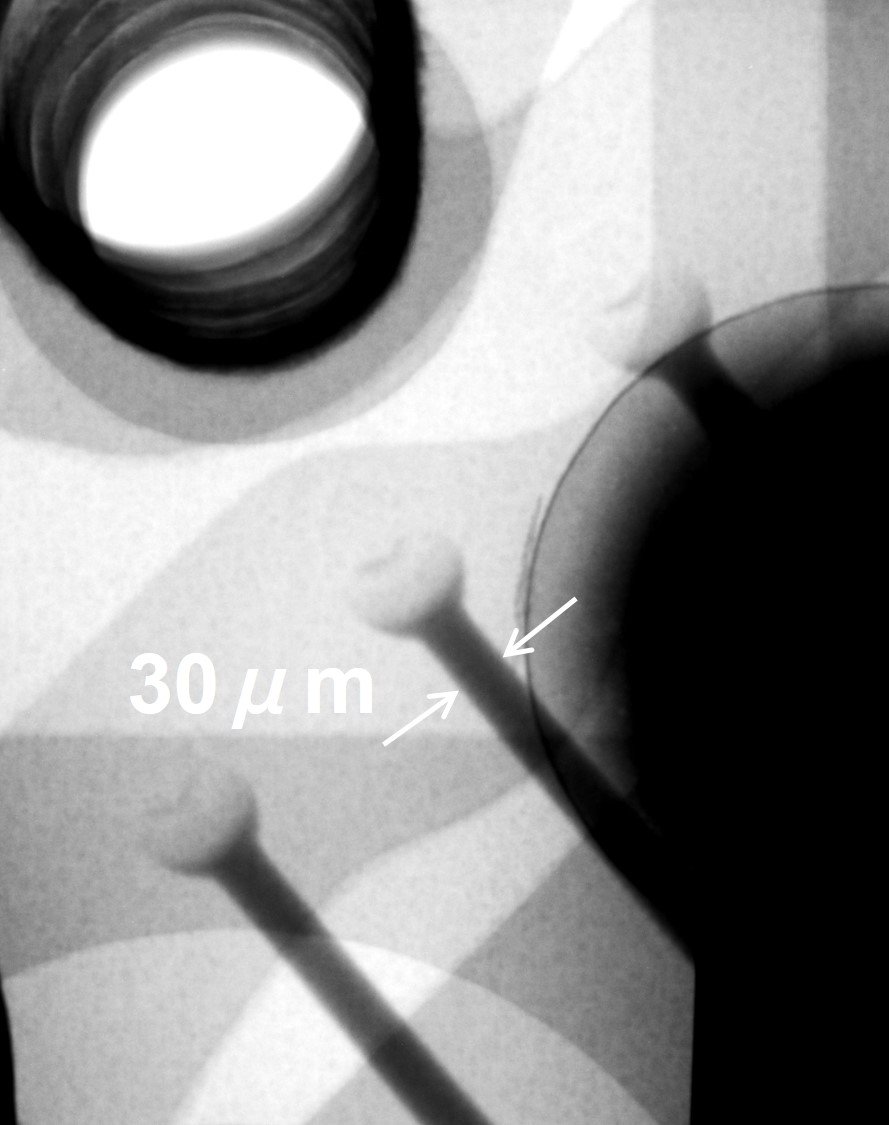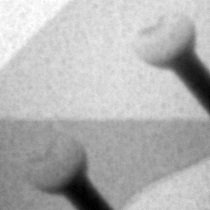 Multi Layer Ceramic Capacitor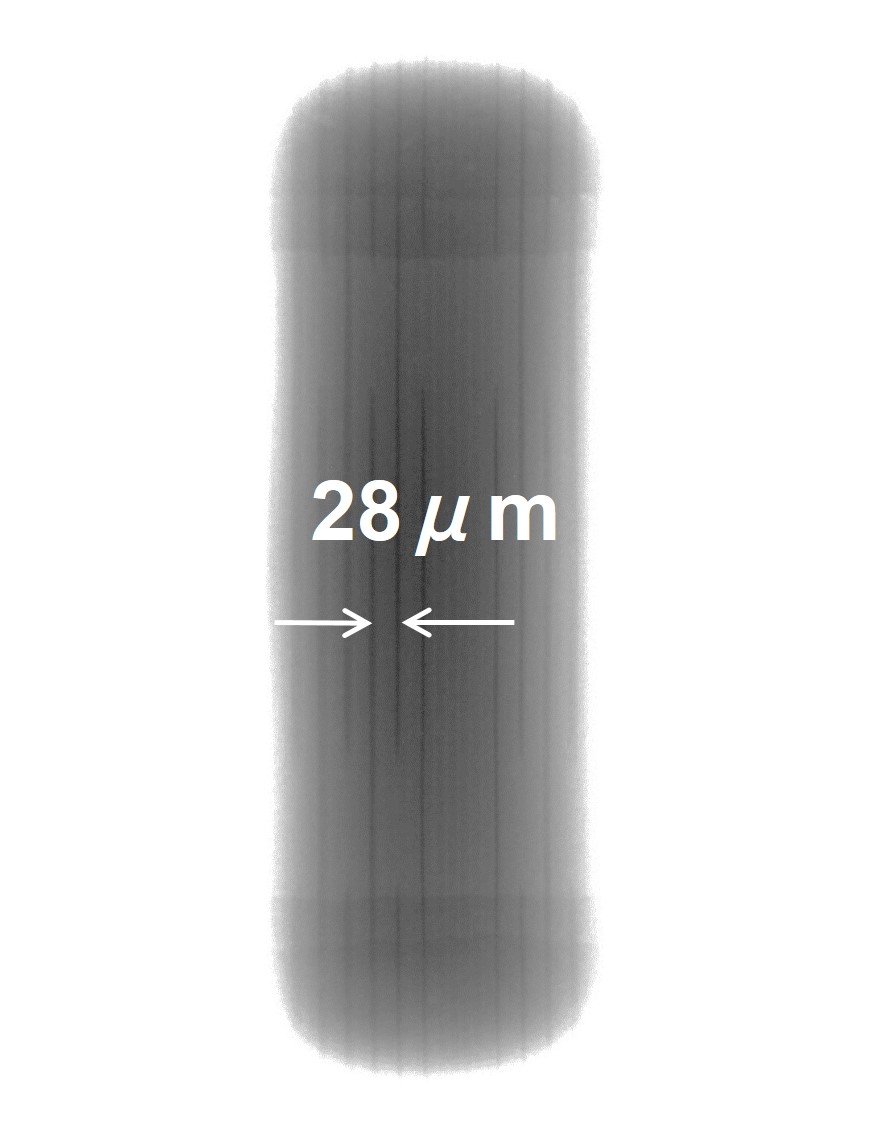 Carbon fiver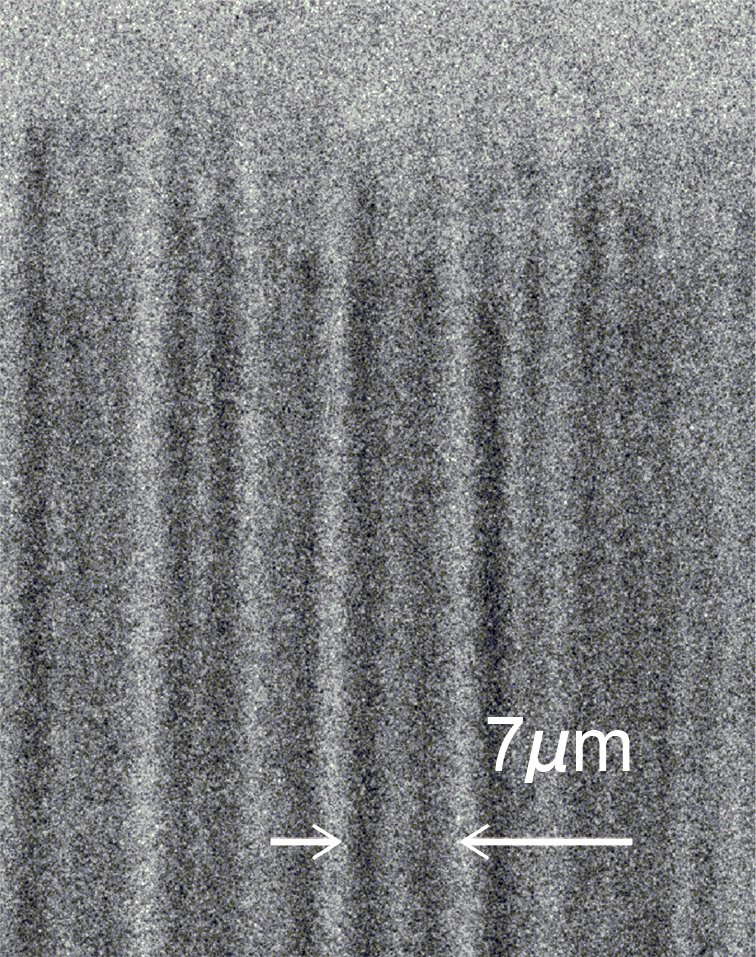 Bonding wire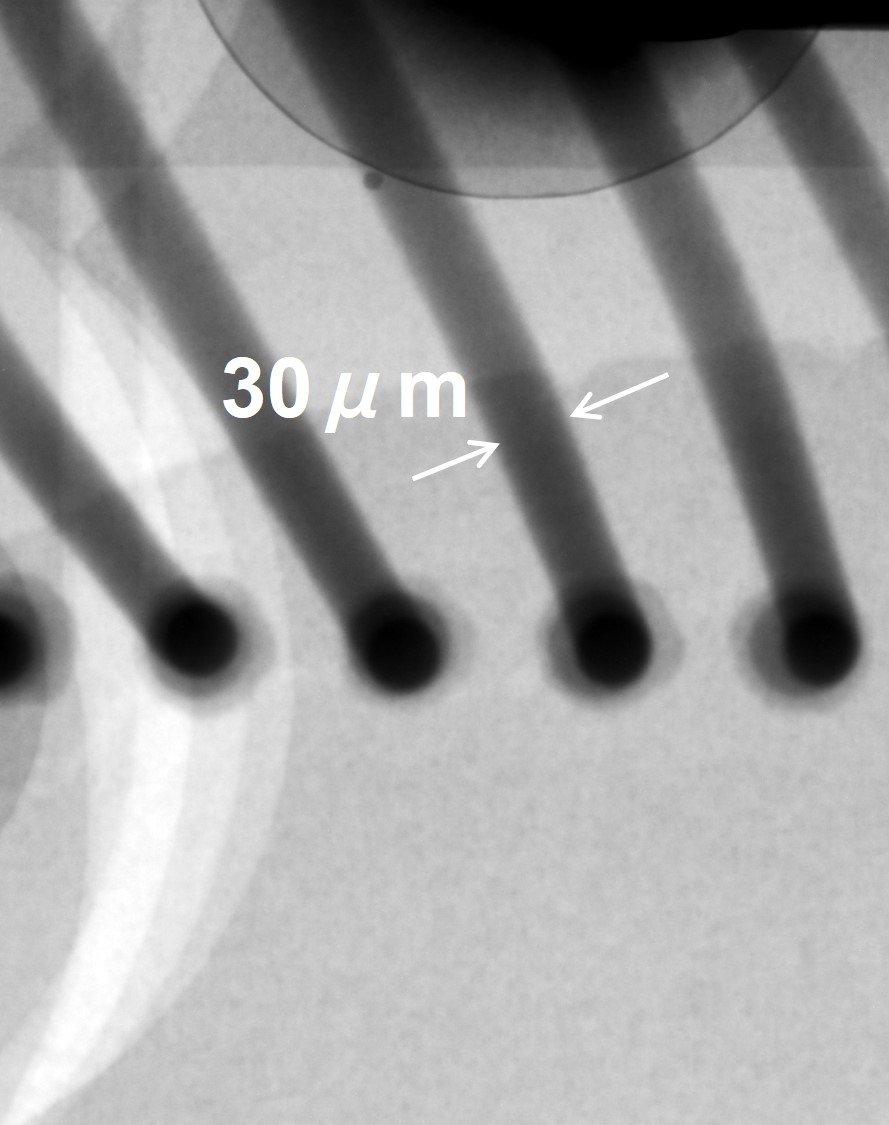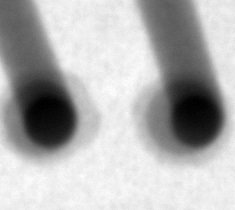 Void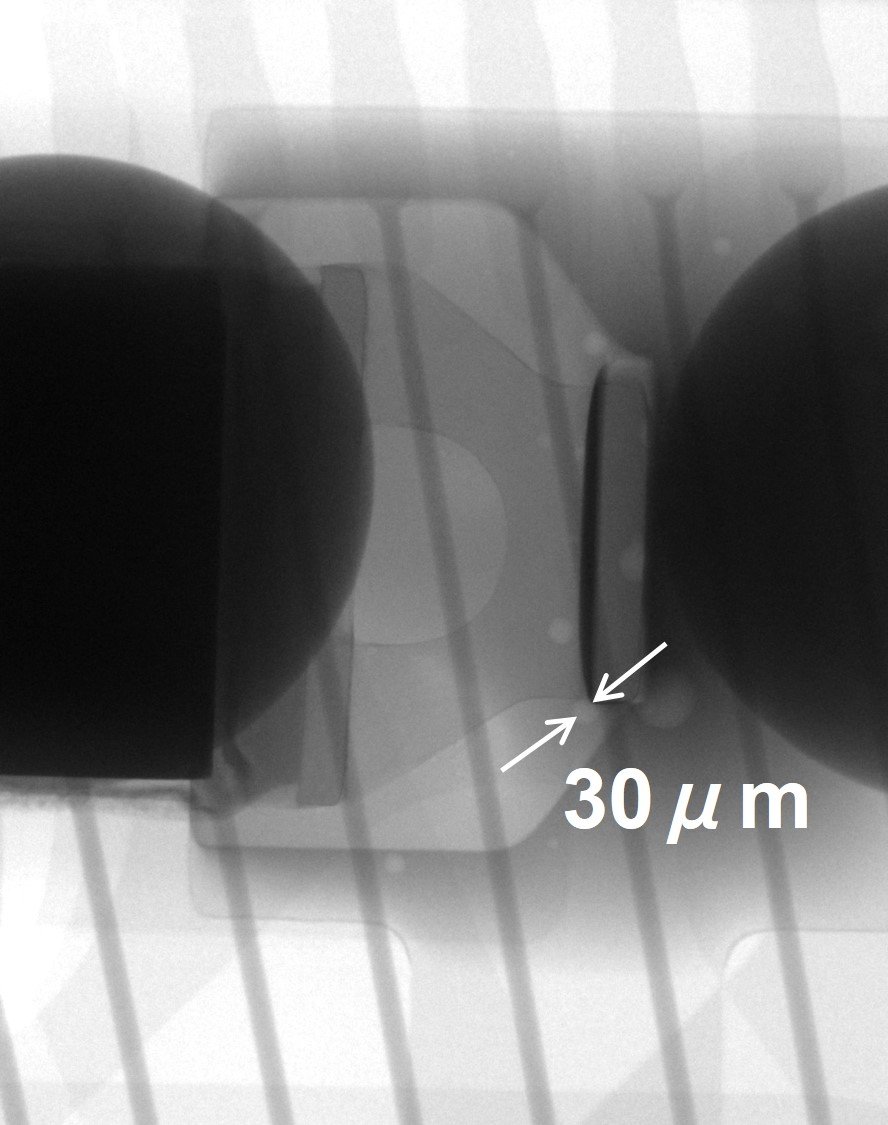 Ant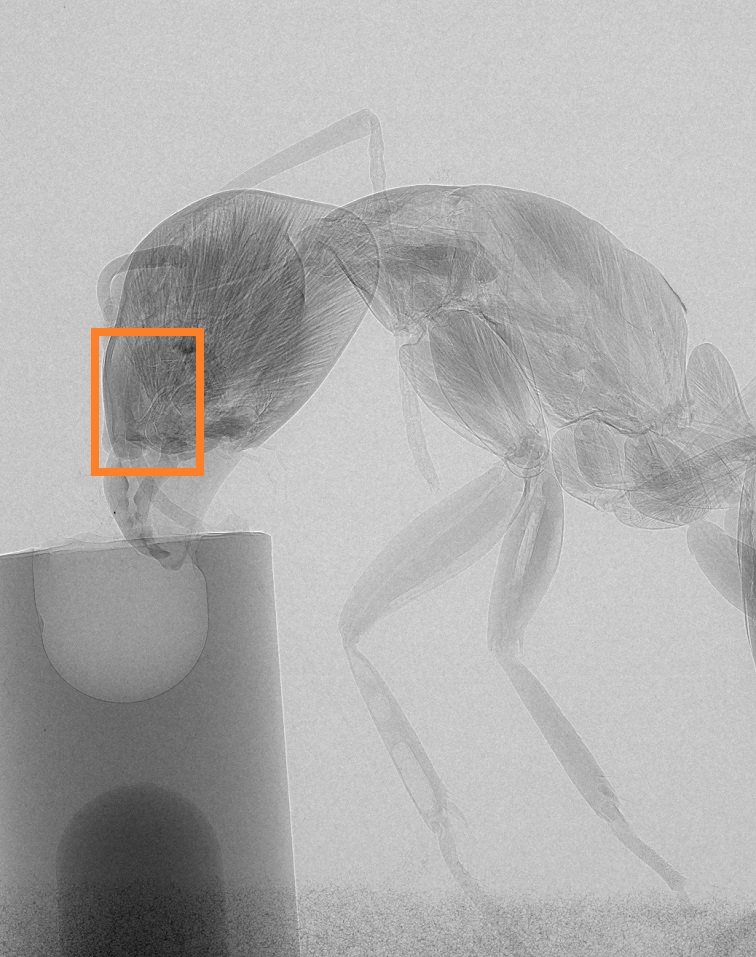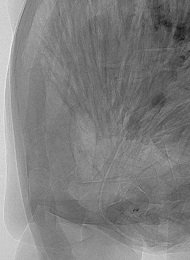 * High resolution data and photographing conditions of the images are available. Please inquire with this form.
Applications
Widely applicable for industry of non-destructive Inspection.
X-ray radioscopy
X-ray CT
Offline analysis
Notice :
The X-ray sources were developed specifically for industrial use and can not be used for food and drinks or medical applications.
Specifications
Parameter
Unit
G-511VL-D
G-511VL-DP
Tube Voltage Operational Range
kV
40 - 110
Maximum Output
W
10
Tube Current Operational Range
(Target Current)
µA
10 - 100
Minimum Resolution
(JIMA RT RC-02B)
µm
2
X-ray Window Material
—
Diamond
Focus-to-Object Distance (FOD)
mm
Minimum 0.29
Target Material
—
Tungsten
X-ray Beam Angle
deg.
168 (Max.), 80 (80%, Equidistance)
Weight
kg
21
Operation
—
Continuous, Pulse
Pulse
—
Software≧1 s
Software≧1 s
Hardtware≧50 ms
External Control
—
RS-232C
Input Voltage (DC)
V
24 (+1.2, -1.2)
Maximum Power Consumption
W
40
Operational Ambient Temperature
°C
10 - 45
Storage Temperature
°C
0 - 50
Operational and Storage Humidity
%
≦85 (No Condensation)
High Voltage Power Supply
—
Built-in
Conformity
—
CE marking, RoHS
Dimensions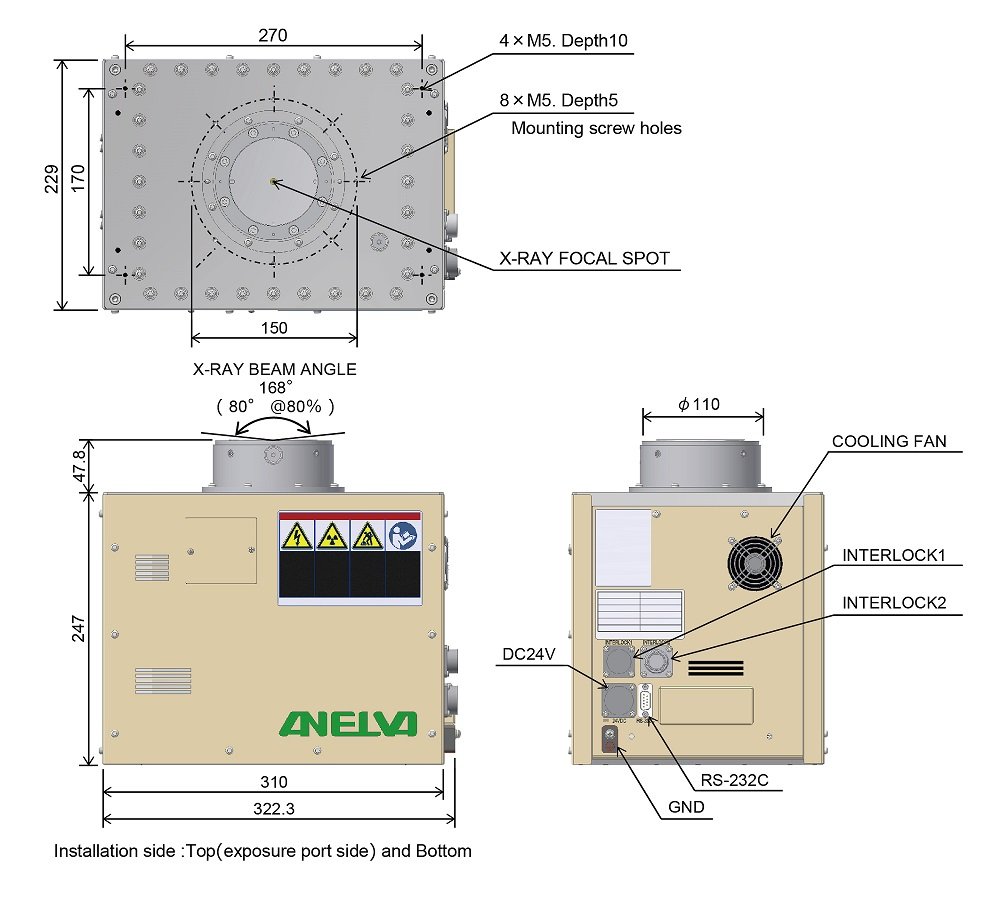 Microfocus X-ray Source G-511 Series